What a week it's been! If you are reading this, my vacation time has sadly come to an end. I had a nice week off from work and I gained some much needed perspective. I am returning to work refreshed and ready to tackle my job at a jewelry & watch repair shop once again… just in time for our Valentine's Day rush!
Most of my vacation was spent in upstate South Carolina, visiting Jeremy's family. It's only the second time we've had the chance to go up there together and I had a really nice time – I absolutely love his family. We took the laptop up with us and while the boys played certain table top games I wasn't interested in, I got tons of work done for the blog, including this…

I guest posted at MySoCalledChaos.com, bringing to you my perspective on My Little Pony and why so many adults enjoy the show. I even have a giveaway for you to participate in where you could win a Princess Luna vinyl Funko figurine!

I love a good camera use tutorial. I actually found Chits & Giggles originally because of one previously posted. This tutorial on Metering and your DSLR is so helpful and I can't wait to practice using these instructions and tips.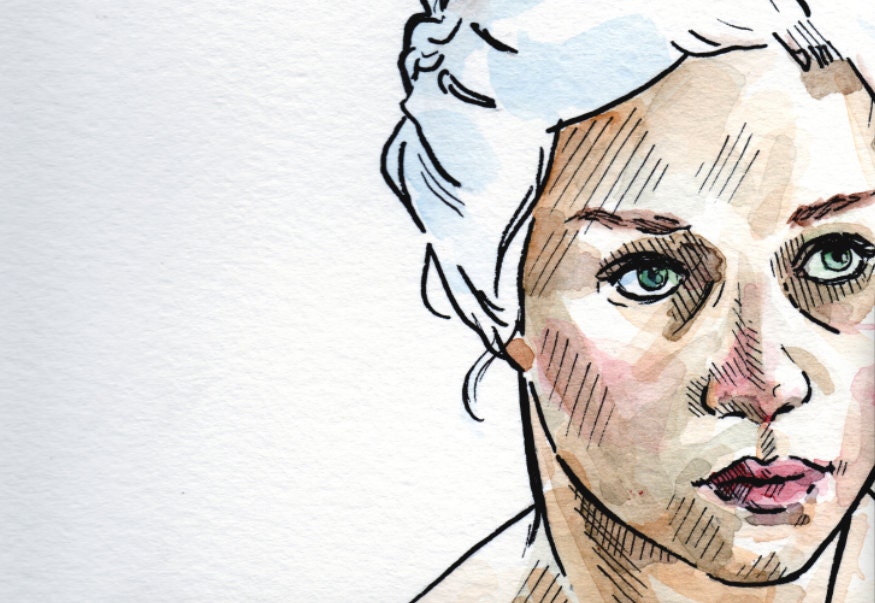 I'm so excited that I got to introduce you all to Liana, a watercolor artist who makes beautiful portraits – often of the geeky persuasion. She is so super sweet and a pleasure to interview.
Her Etsy Shop is waiting for you. Liana is giving my readers a whopping 20% off of their order until the end of February when you use promo code KIMIWHO.

Thanks to The Geeky Squib, I now know where all of my extra money is going. Any good Whovian has been waiting impatiently for a FunkoPop Doctor Who set of figurines. Well, they are coming! There's a nice list of upcoming sets here and even more here.

We explored the world of Lunbersexualism. What is a Lumbersexual and what does it mean to be one? I outlined some basic criteria and even gave you a hot list of actors who might fit the Lumbersexual definition.

So what went on in your corner of the internet this week?